------ Favorite hideouts ------
Check out my favorite sites.
Here you can find where I spend my time. About 95% of the time you can find me at the yahoo comanche group, and jumping to check my mail. The other 5% I spend looking for new products for my truck, like a new lift, or anything new and interesting. If it deals with comanche's, I am there. I posted the link to the yahoo group site(highly recomend) and a few other places I regularly go.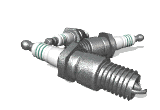 Remember: it's important to regularly change the content on your site and make updates to the information that you display. Doing this will help you to get more return visitors.
Keep going down....
Little more...
Almost there...
Here...
Favorite Sites
http://autos.groups.yahoo.com/group/jeepcomanche/
Yahoo comanche group.
alldata.com
A good place to check up on your cars recalls, and TSB's.
car-part.com
Good site to find a part. It searches all participating junkyards.
jeep-classifieds.com
Here is a good site to find a project jeep.
Rusty's Offroad
This is where I got my lift. A very good company.
Rick J's Jeep site.
A good site, but I am not going to put the actual link in until Rick makes the public release.