Take a look around.
This is my site dediacted to Jeeps, off-roading and my love of the two as a pastime. I have owned 6 Comanches, and have totally disassembled them, so I know my way around a Comanche or two. I have a section for my trucks, check it out. I will try to update this as much as possible. I have a few different sections, including a Your Rigs! section and an AWESOME history section, did I say it was good? I am also still working on my trucks, and will try to post the things I have done and some pictures to demonstrate, just to help out.
History buff?

Check out the history section, it has pretty much anything you'd need to know about the Comanche MJ. I have compiled it form Facory manuals, history books, findings over the years, and dealership info. Soon I will have a MJ package identification chart, with pics of what the package looks like, and what years it was from.....
Production numbers- You own 1 of how many produced that year?
Options- What Engines, Transmissions, Transfer case, axles, came with your rig....
Packages-Base, X, XLS, Cheif, Pioneer, Laredo, SporTruck, Eliminator...
Year-by-year breakdown- Options, Packages, Improvements...
Very good history, get the full story from start to finish, right
HERE!!!!!
Featured Jeeps

Got a Jeep Comanche? Email me a few pics, and a short (couple sentance) Background about your truck, like options, aftermarket add ons, special stories, or anything you think is important as a caption to your MJ! I have a few trucks on there now, maybe you can get yours on. Shown on the right is 2 of my Jeeps, before I started restoration. The closer one is actually the beginnings of the black one at the top of the page!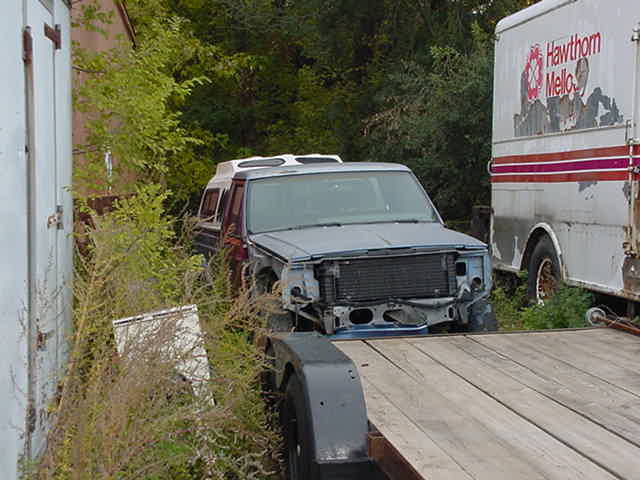 Contact me!
I have some time on my hands, and usually I will get back to you as soon as possible. Like what you see? Leave some feedback in my guestbook, all comments are greatly apprecitated. Hate what you see? I appereciate your comments on telling me what I could do to make it better.
Got something to say?